Pure Leather Bags at Factory Price Wholesale Rate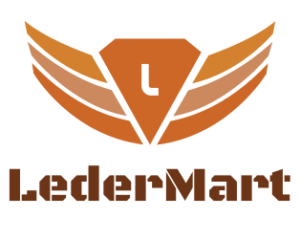 Pure Leather Bags from World's First B2B Online Marketplace for Leather Goods offered at Factory price Wholesale rate from Chinar Park Rajarhat Warehouse. LederMart is the First B2B Online Marketplace for Leather Goods that connects buyers and sellers featuring only leather finished products. Moreover on-boarding fixture suppliers and tanneries for helping B2B vendors to meet their common goals.
The Business @ LederMart
B2B Online Marketplace at LederMart onboards leather goods brands, manufacturers, wholesalers and retailers to list their products into online market place helping buyers to choose from hundreds of options to compare before taking buying decisions. LederMart makes life easy for buyers enabling a single platform for getting anything and everything in leather unlike horizontal marketplaces.This implies that the acquisition of more buyers remains almost impossible due to the domination of different distributors in different states and local communities. LederMart market place makes vendor's listing visible to buyers outside their immediate environment
The Market at B2B Online Marketplace for Leather Goods
The global leather goods market size is expected to reach USD 629.65 billion expanding at a CAGR of 5.4% by 2025, according to a new report by Grand View Research, Inc. The market growth is mainly driven by growing disposable income, improved living standards, changing fashion trends, and growing domestic and international tourism. Rising demand for comfortable, trendy, and fancy leather goods along with growing brand awareness is expected to have a positive impact on the leather finished goods market.
LederMart Market Place is one-stop-place to get anything and everything on leather finished goods. Find out from the largest selection of leather bags for women, leather bags for men, laptop bags, wallets, clutches, duffel, messenger, sling and crossbody bags, besides large collection of leather accessories and daily essential goods made from pure and genuine leather.