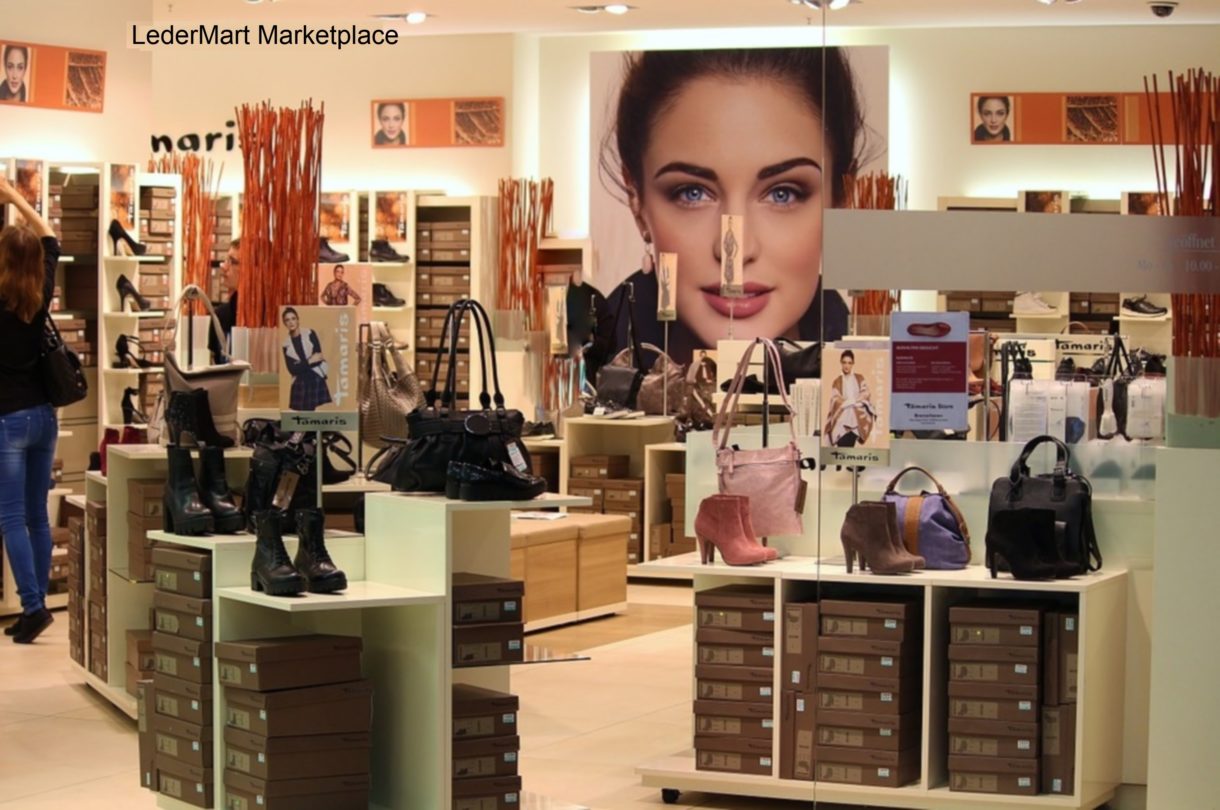 About LederMart
LederMart, a marketplace brand of Zekekart Inc, is the first vertical Online B2B Marketplace that connects buyers and sellers featuring only leather finished products. It boasts leather products of supreme quality and offers a large selection of anything and everything on pure leather. It is a hybrid marketplace, offering products of its own and other companies and brands while also providing a platform for buyers and sellers to transact through LederMart either on their own or with LederMart's assistance of various types. LederMart offers a complete range for products manufactured from the finest quality leather, handmade by trained skilled craftsmen.
LederMart is a one-stop-place online marketplace with the largest selection of leather bags for women, leather jackets, leather garments, leather bags for men, laptop bags, wallets, clutches, duffel, messenger, sling and crossbody bags, besides a large collection of leather accessories and daily essential goods made from pure and genuine leather. LederMart is committed to bringing the world of opportunities for small-time leather goods manufacturers to large multinational brands to showcase their products to a single platform for leather buyers worldwide. Every product listed in LederMart is offered one/multiple copies of the same price while on the other hand option for buyers to buy in bulk. Bulk pricing is negotiated between the buyer and seller of a specific shop based on quantity, materials used, features and the fulfillment time.
Furthermore, leather products sellers are often limited in market coverage to the limit of their immediate environment. This implies that the acquisition of more clients remains almost impossible due to the domination of different distributors in different states and local communities. By registering their accounts and becoming a member of the LederMart Community, they are bound to become more visible to buyers even outside their immediate environment. The sellers are allowed to make their products available online and the buyers can also easily shop, add to cart, obtain the best prices, and have the ordered leather product timely delivered.
We are big enough to have an infrastructure to properly support our ambition as a company but small enough to remove politics or unnecessary bureaucracy that would simply get in the way of our focus as a company, which provides price transparency, real-time inventory updates, and economic on-time delivery. We are passionate about our business, we love what we do and always look to continuously improve become the SI Unit of our industry.
At LederMart, we place our focus on our individual customers and their driving pleasure. This is what defines our work. What's more, it enables us to develop and produce a unique leather marketplace. Complicated programming and adjustments to one's own system may have been too cumbersome for one client or another in the past. With our newly developed platform, transacting in leather is just made easier.
LederMart will run 24 hours a day and 7 days a week online platform, with an effective and timely delivery system as earlier emphasized. Our payment platform will readily accept payment from the credit card or online payment platforms like PayPal, Payoneer to pay for their order. Our inventory management of products is automated, our portal is designed such that its reports get generated instantly when required and the product inventory management is very efficient and easy to maintain. We will serve as a bridge linking manufacturers and sellers of leather and leather products to the sellers not just in the United States but the world over.